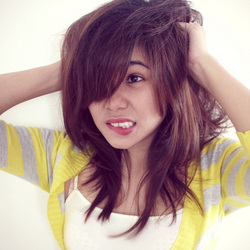 Jack London once said that you didn't wait for inspiration, you went after it with a stick.

Apparently Jack London didn't have a husband and children who firmly believe that the great American novel can be written between commercials and feedings.

This brings me to my thought for this week - how do writers find the time and courage to write?

I know a number of writers who are fortunate (read here determined) enough to make this their full time career. I'm not there yet. I am still working a full time job and going to school. For me, and thousands of other writers just like me, I struggle to find the time to do everything that's expected of me and still write.

Here is a sample of the schedule I have set for myself:

Monday - Friday
4:00 - 5:00 exercise (yes, AM)
5:00 - 6:00 shower and dress (hey, looking this good takes time)
6:00 - 6:00 (AM to PM) Run my Daycare
6:00 - 7:00 Clean the house/daycare and prep lessons for the following day.
7:00 - 8:00 Study
8:00 - 9:00 write or study (whatever I need to learn to market my freelance business)
9:00 - Collapse

Then I get up and do it again. Well, unless the kids need me to take them somewhere, then things get busy.

During the weekend we run errands, attend social events and I attempt to write at least 4 hours a day. It's pretty hectic, but no more so I think than any other writer working two jobs. I know that many of us are. I find time by sacrificing sleep. This is tricky because too little sleep means that my creative brain doesn't function well. Too much sleep - well, that never happens.

But is made me wonder, how do other writers do it? How do they find the time and courage to work on brilliant prose while living a busy life in the 21st century? I called up a few friends and asked. The answers surprised and delighted me. Some were clearly comical, but most held a bit of something that I could use. I thought I would share my ten favorites:

1) Stay up late or get up early. Many writers find that there is a time of day that they feel more creative. Find it and seize it.

2) Record yourself in the shower. (Not a video, perv) Almost every writer I spoke to said that they do some of their
best work in the shower. Set an audio recorder up to record you as you work out dialogue, setting, plot, or ideas for upcoming articles. I was amazed at how much more productive this made me. Just be sure to keep it well away from the tub.

3) Write/record notes as ideas occur to you. We all have cell phones now and even the cheapest models have voice recorders or a notepad build in. There's really no excuse to let a good idea go to waste any more.

4) If you have children play the "what if" game. I ask my kids a silly what if question and see where it takes us. It helps them to build vocabulary and exercise their imaginations and gives me practice filling out stories while still spending time with them.

One of my favorites was Sasquatch as a stranded space alien. They came up with plot points I would never have considered!

If you don't have kids you can make up stories about the people around you - just make sure to keep it to yourself until you get home.

5) Practice describing the world around you. Regardless of the genre you choose, description is an integral part of storytelling. Imagine that you are describing the world you live in to a visitor that cannot see it, how would you do that without resorting to cliche phrases they may not understand? This is also a great exercise to do with kids.

6) Learn to say "No". This was one of the hardest for the writers I spoke to to implement. We're here and available (they think), it's easy to ask us to give our time to causes and groups that want us. But if you want to be successful, you have to learn to say no and put your career first - or at least in the top 3.

7) Pinpoint the real reason you aren't writing and kill it. For me, and many others, it's fear. Whether of success or failure, fear is by far the most damaging obstacle we face. It will stop us dead in our tracks if we let it.

8) Lack of support. My husband is not a reader. He loves a good story as much as the next guy, but dyslexia makes it difficult for him to concentrate on a good book. Therefore, to find support, I have to look outside of these four walls. Not easy with my schedule. God bless the Internet! Connecting with a group of like minded individuals who share your failures and rejoice in your successes may be just the impetus you need to finally get your writing career off the ground.

9) Work it into the schedule. May writers, in spite of their creative bent, feel a certain sense of security in having a schedule to keep them on track. Make one that includes time to write/market/research/whatever and stick with it. You'll be amazed at just how quickly those 60 minutes a day add up to something marketable.

10) Finally, give yourself permission to fail. It's easy to forget that Stephen King threw Carrie away. Every writer fails. All of us will fall on our face. Failure is the best way to learn about success. Just sit down and write and forget about the rest.

Hopefully one, or all, of these ideas will help you to be more productive as we barrel into a brand new year.
Success is out there - it's up to us to go out and grab it.

Good luck!