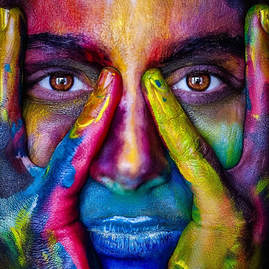 I love to write. Hopefully, that's obvious.

I don't always love to write content for other people. It can be a drag, especially if the content doesn't spark my interest.

It's important, however, that I push myself to tackle projects I might find less than stimulating, however, if I'm going to be successful at this Freelance Writing game.

Why?

Because diversifying my portfolio not only makes me a better writer, it makes me more employable.

I know plenty of niche writers. They could write volumes on healthcare, insurance, finance, or another topic, but not much else.

They're one-trick ponies without a lot else in the stable.

So, what happens when they can't find a client in their field and they have to branch out?

Inevitably, they struggle to find decent paying gigs at all.

It's not that they aren't good writers, they are, it's that they aren't familiar enough with other forms of writing to make themselves appealing to those types of clients.

While some writing mentors might dismiss this and encourage their students to continue down the niche path, I think it's a mistake. Putting your writing in too small a box makes it difficult for you to roll with the changes as they come – and they will come.

Now, I'm not saying you should be a generalist – that's just as bad. What I'm saying, and where I think that true success lies, is that you should make yourself a diverse writer, someone who can take on medical topics, health and fitness, family life, and other related topics in a variety of styles that appeal to a larger audience of readers.

Allow me to provide an example.

A dear friend wrote for a financial publication. She is adept at explaining investing, stock market trends, budgetary analysis – big picture stuff. When the publication was absorbed by a larger print, she and several other staff writers were let go. She spent several weeks looking for freelance gigs in her niche but kept falling short. There just weren't enough around. I suggested she try parenting magazines. Plenty of families would love to know more about mortgages, finance, budgeting, and paying for college. While not outside her niche, it wasn't exactly her specialty, nor was it as formal as she was used to writing. She liked the idea, however, and studied some chosen publication and pitched her articles. It was a success, and she learned new skills and opened herself up to new markets she hadn't considered before, while still making use of the knowledge she had worked so hard to gain.

That's the beauty of diversification; you don't have to know everything, you just have to think of new ways to apply what you know and write it for a new audience.

Consider that as you're applying for new jobs or searching for new clients to pitch your story ideas to – what ELSE do you know that could benefit your readers and who would be willing to pay you for that information?

​Figure that out and learn how they deliver that information to their readers. Learning to adapt your style will make it easier to land new gigs and add a richness and color to your writing that your readers will appreciate.