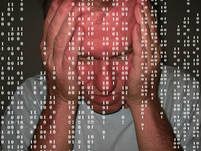 Keeping my head in the game even on a good day is tough. I can't help but be distracted by the dozen or so things on my to-do list, not to mention the random thoughts that pop into my head regarding projects I'm working on.
I thought my lack of general focus was unique, but It turns out I'm not alone in this.
According to Dr. Adam Gazzaley, a neuroscientist, and Dr. Larry Rosen, a psychologist authors of
The Distracted Mind: Ancient Brains in a High-Tech World
, our ability to focus peaks at around age 20 – a milestone I passed some years back.
Apparently, as we age, we are less capable of filtering out the distractions around us. Whether that deterioration is because of a cognitive decline or the result of an evolutionary adaptation to allow adults of the species to better detect hazards in our natural environment is up for some debate, but the end result is that the older we get, the harder it is to ignore the steady stream of distractions in our lives.
According to the book, learning to focus our attention isn't enough to overcome this attention deficit either. Neurologist studying brain function in adults have discovered that the processes controlling focus and those that deal with distraction are actually quite different and located in different parts of the brain.
​
That means that even if you learn to harness laser focus in dealing with your work projects, you're still going to suffer from constant distractions.
"As we age, we are less capable of filtering out the distractions around us."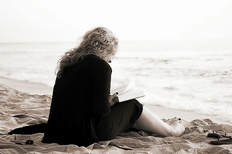 Fortunately, the good doctors do provide some insight on how we can remain more productive even as we age. Dr. Goodale, studying test subjects, noted that when they closed their eyes, they were better able to focus their attention and recall specific details. As an experiment, he asked volunteers to attempt to memorize a scene of his choosing. He then placed them in front of one of two different scenes including a plain gray screen or a picture with a lot of visual information, or they by having them close their eyes.

According to the doctor, volunteers who closed their eyes or gazed at the neutral image were more capable of recalling details from the scene than those placed in front of an image with a lot of distracting details.

This simple experiment, along with several others help to prove that the more visual stimulation we provide ourselves with, the more likely we are to be distracted from the task at hand. That is, the more data our brains have to process, the harder they will work to process it all.

But there is a way to combat the issue and return our attention to the task at hand that could make it possible to reclaim some of the power our minds have lost over the years – and it isn't that difficult to do.

The researchers suggest that when attempting to focus on an important task, choosing a neutral location without posters or paraphernalia on the wall or, if that isn't possible, clearing our desks of the random detritus of daily life, we can increase our ability to focus on what remains.

They suggest doing the same for virtual workspaces well. Limit yourself to one monitor if possible, hide all shortcuts that aren't essential to the task at hand, and use only one computer program at a time.
​
Workers who struggle with focus can also add applications to their web browser that limit the external websites they are able to access to make focusing easier. Programs such as StayFocusd prevent users from accessing designated websites during set hours minimizing the opportunity to get off-track.
"By clearing our desks of the random detritus of daily life, we can increase our ability to focus on what remains."
Of course, for workers who want to take a proactive approach to improving cognitive function, exercise, meditation, and access to a natural setting, such as a garden or park, has been proven by multiple studies to deliver a boost in mental function while reducing anxiety and increasing focus.

Certain cognitive exercises can also help improve brain function and its improve brain elasticity in older workers. By teaching the brain to be more adaptive, researchers believe that many of the effects of aging can be limited or at least slowed, allowing workers to perform better for longer. Immersive video games have also been shown to provide a boost to players and improve mental function while reducing stress and anxiety levels – a boon to gamers who want to enhance their mental accumen.

So, if you find yourself being drawn away from important tasks by trivia, there is hope. By cleaning up your workspace, taking care of your body, and even playing the right games, you can enhance your focus, reduce your stress, and eliminate some of the distractions that are costing you time and energy; allowing you to get more done this holiday season without sacrificing your sanity in the mix.