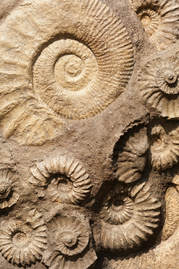 I have spoken before about the importance of diversifying your portfolio, but the key to success goes beyond just having a variety of clients to look to when the work dries up:

It's also essential to diversify your skillset, so you can offer those clients more when they do need work.

Most experts counsel writers against bouncing around too much, they believe that over-diversifying ca be dangerous. You know the old saying: "Jack of all trades, master of none," but I think there is a balance between trying to do everything and niching down so far that your clients see you as a one-trick pony.

I know writers who make a good living blogging for medical practices or writing white papers for finance companies. This work is great for them, they do well, and they enjoy what they write, but what happens when those companies change tack and decide they don't need those types of services anymore?

If that's all you know how to do, how do you keep the lights on?

Think of all those journalists who lost their jobs when the papers began to crumble. Some of them landed on their feet, sure, but others, those who chose not to learn new skills, they saw their careers come to a crashing, horrible end.

It happens all the time. I used to write for an advertising agency who paid me well to create full-page ad copy about the latest models, but then their company's best practices changed. People were no longer interested in long-form copy, they said, they wanted bits and blurbs – short copy.

Not exactly my forte.

This change meant that not only did I need to learn to tighten up my copy, but I had to work harder to make any money.

Tightening my copy was fine – I know I can go on a bit, so I was good with that.

But making less for the same total amount of work? Not so much.

Fortunately, this was not my only client, and writing long-form copy was not my only skill.

I was able to transition to another field without too much trouble.

But if that hadn't been true, it could have spelled disaster for my writing career.

As it was, it did give me an opportunity to review my business strategy and decide how I was going to evolve as the demand for web copy did.

For writers who aren't willing to do this, who insist that the skills they have are evergreen and need no improving, or that their niche will be around forever, prospects are few when the work starts to dry up.

Diversification of our skills is the only way to stay alive in a competitive field that is constantly evolving.

If we aren't willing to update our skills and learn new things, we're doomed.

Now, that's not to say you should chase every trend that comes along. There are some pretty odd ideas out there about the future of web copy – and business writing in general – but if you want to have a career 5, 10, or even 20 years from now, you're going to have to keep your skills fresh and plentiful.

Besides, isn't half the fun of being a Freelance Writer the opportunity to learn new things?

​So, dive in. Take a few minutes each day to refresh an old skill or bone up on a new one, so when the world does change, you'll be able to evolve with it and be fine.