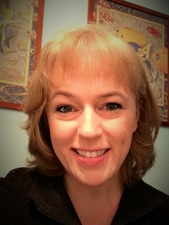 My Business is Giving Voice to Yours
The work you do drives you. It pushes you to your limits every day and keeps you awake every night.
That kind of passion deserves a compelling voice, from a writer that can show the world who you really are.
​As my
portfolio
shows, I can do that - and more - and give your business the professional voice it needs to be a success.
More Options for Quality Content
Whether your need is for contributed articles, case studies, white papers, articles, blog posts, press releases, ghost writing, professional e-mail campaigns, social media marketing, editing, or another project that requires a creative touch, I can show you the power of good writing and dedicated service.
​Because quality writing is as essential to your business as it is to mine.
If you're looking for a Freelance Writer in Portland, OR, you have many amazing choices. Let's face it, in a place that rains 9 months out of the year, you develop creativity or learn to love despair, so finding a writer is easy.
Finding a writer who listens to your concerns, speaks your language, and believes in meeting deadlines - that's a little more challenging.
So come in, take a look around, see what
previous clients have had to say
and, when you're ready to get to work, give me a call or drop me an E-mail at writer@plwillis.com. I can't wait to get started!
---